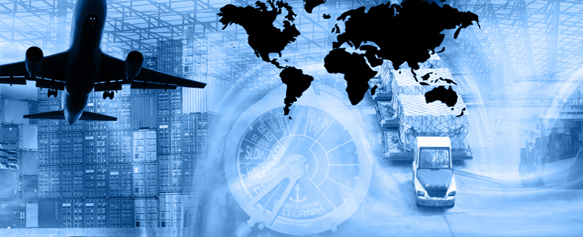 AIRFREIGHT
Air Transport is the fastest solution for shipping goods to any corner of the world.
We provide high quality services for your air shipments. Whether a domestic or international shipment, our experienced organization will handle even your most sensitive and time challenged shipments in a cost effective manner.
Fastest service at the best rates
Imports, Exports, Consolidations. Direct airline Services with access to the world's major carriers Airport to Airport and Door-to-Door deliveries
Fast and effective Customs Clearance Warehousing and Distribution Project Management
Fastest service at the best rates
Air Freight costs are determined by Chargeable Weight. The Chargeable Weight (cw) of an airfreight is determined by the actual gross weight (gw) or the volume weight (vw), whichever is greater.

Air Freight Chargeable Weight formula:
Imperial: L x W x H in inches (in.) / 165 = vw (in lbs.)
Metric: L x W x H in centimetres (cm.) / 6,000 = vw (in kgs)
Air Freight Measurements:
6000 cubic centimetres per kilograms
366 cubic inches per kilogram
166 cubic inches per pound