We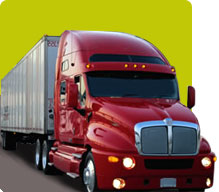 deliver road freight to all of mainland Europe and beyond for our clients.
With our expanding network of agents we offer expertise whatever your requirements are.
Our wide network ensures we can offer collections in Greece and Europe with as little as 24 hour's notice.
The Standard (RHA-Road Haulage Allowance) Factor for Road Freight is 3 Cubic Metres per 1,000 Kilos, Below it shows you how to calculate the Volumetric Chargeable Weight as follows :
In this instance the Freight Charges for Road Freight are calculated as 1.8 Cubic Metres X 333 = 599.4 Kilos, so the Chargeable Weight is based on 599 Kilos.
CBM FORMULA CALCULATION
Length (centimeter) x Width (centimeter) x Height (centimeter) / 3,000,000 = Length meter x Width meter x Height meter = Cubic meter (m3) .